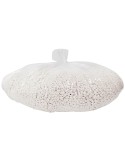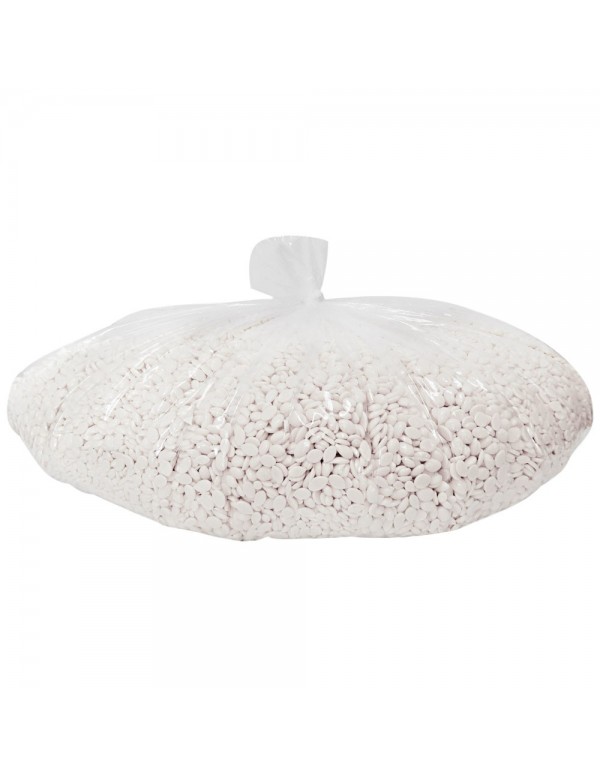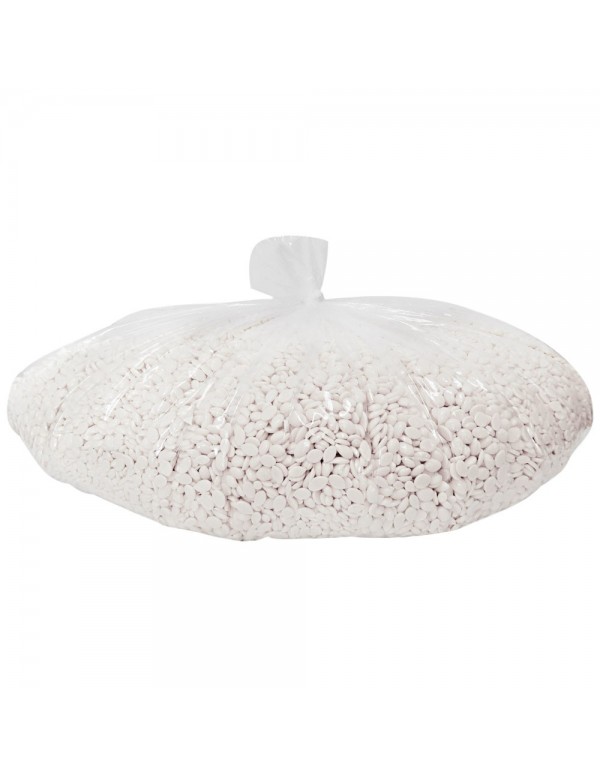  
PREMIUM LUXURY HARD WAX BEADS RUSSIAN PEARL BULK 22 LB / 10 KG
Reference: SKU012853
***BULK WAX IS NOT AVAILABLE FOR STORE PICKUP UNLESS REQUESTED IN ADVANCE FOR PICKUP. PLEASE CALL 813-533-7375 WITH ANY QUESTIONS.***
Premium Polymer Blend Synthetic Resin
Rosin Free - Ultra Low Temperature
Aromatherapy ready
Creamy, ideal for sensitive and facial areas
Scent free
This wax is not microwaveable
Pearl is the symbol of purity, noblesse, gentleness and  luxury. Gentle and smooth, pearl  presents a silky delicate but firm surface. That's what we had in mind when we formulate it. Luxurious,smooth and gentle on your skin and firm on hair.
Russian Pearl is also a celebration of the importance that natural pearls played in the Russian history and society, a symbol of beauty, power and greatness. Beneficiary of a strong Byzantine influence, pearls were widely used by Russia's nobility and gently during XIV to XVIII century, the peak being reached during Romanov dynasty with the creation of iconic jewelry pieces.
DIRECTIONS:
1. Melt wax over low heat.
   Temperature: max 42 degrees C (107.6 degrees F).
2. Test for correct temperature.
   WARNING: Hot wax may cause skin burns.
3. Ensure skin is clean.
4. Prep skin with powder or antiseptic lotion if necessary.
5. Evenly apply wax in the direction of hair growth not wider than 1 1/2".
6. The wax will be ready to remove once it is no longer sticky to the touch.
7. Flick lower part of the strip, keeping the skin taut.
8. Pull the wax strip off briskly, against the growth of the hair, close and parallel to the skin.
9. Apply an astringent product followed by a soothing oil or lotion when treatment is completed.
Ingredients: Hydrogenated Polycyclopentadiene, Ethylene/VA Copolymer, Paraffin, Cera Microcristallina (Microcrystalline Wax), Cera Alba (Beeswax), Mica, CI 77891 (Titanium Dioxide).
16 other products in the same category: